OVERVIEW: How the Course Is Taught & What You Will Learn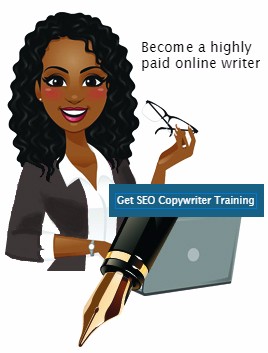 INTRODUCTION
If you're looking for a career change, a real work-from-home opportunity, or a low-cost business you can start right away, SEO copywriting fits the bill. So welcome to taking the plunge; you won't regret it!
What Does "SEO" Mean?
SEO is the acronym for "search engine optimization." In this course, you'll learn everything you need to know to become a well-paid, freelance SEO copywriter.
Note: Throughout these lessons, I use the terms SEO writing, SEO copywriting, SEO content writing, web writing and online writing interchangeably. They all refer to the same thing – writing search engine-optimized content.
Why Is This Course the Only One I'll Ever Need to Understand SEO Writing?
Well, it's quite simple actually. This course is taught from years of first-hand experience.
I started doing SEO writing in the fall of 2007. After blogging about my success, in 2008, I started receiving requests to put together a course. I didn't do it until 2009 because I was just too busy.
Furthermore, to be quite honest, I didn't feel that I was fully qualified enough at the time to be teaching this type of course. But by the time I did – in the fall of 2009 with two years of experience under my belt – I felt fully qualified and confident.
I'd learned enough, written enough and dealt with enough clients that I not only felt qualified, I knew how to streamline the process for newbies entering the field – making them (you!) successful that much sooner.
What You WILL Learn in This SEO Copywriting Course
You will learn everything you need to know to start landing jobs as an online (SEO) writer. Specifically, you will learn: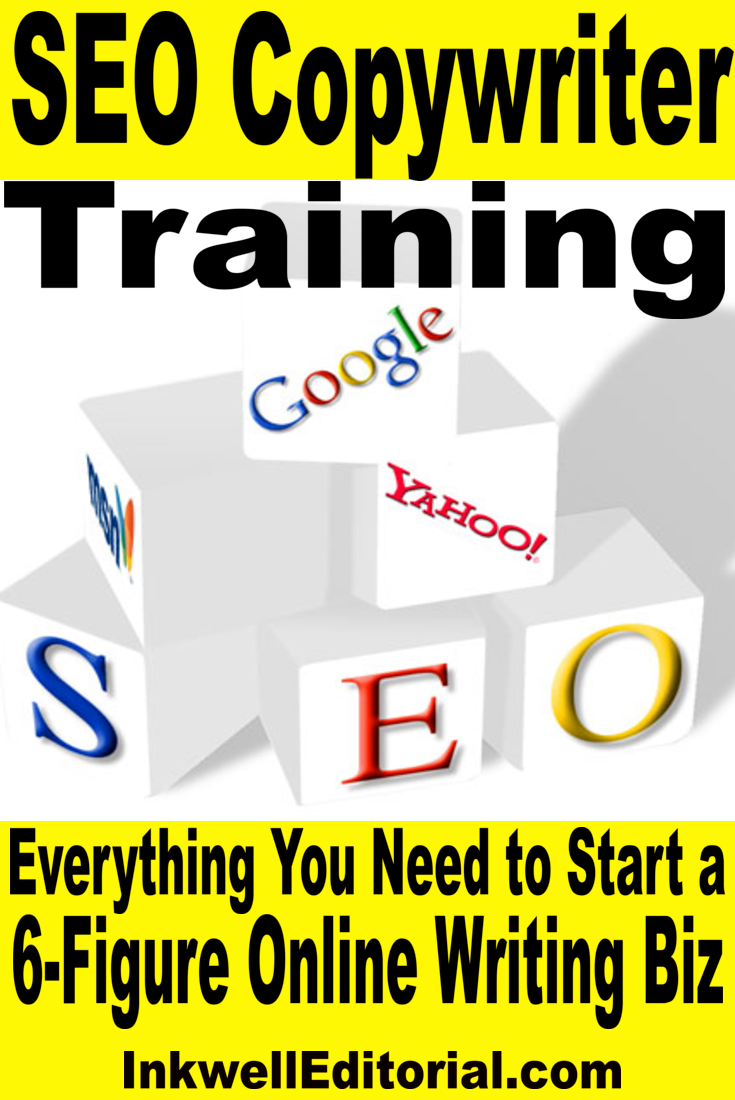 The Fundamentals of Search Engine Optimization


A History of the Industry (How SEO Writing Has Evolved)

How Mobile Devices Have/Are Affecting SEO


The Impact of Social Media on SEO Writing

Google's Foundational SEO Writing Guidelines

The Right and Wrong Way to Write SEO Content

How to Market for SEO Writing Work

How to Price Your SEO Content Writing Services

How to Deal with Clients


How to Make Money from Your SEO Writing Skill beyond Writing for Clients
How This Class Is Taught: The Value of Personal Experience
As the class is taught from first-hand experience, I will tell you what I did to grow my business as a SEO writer.
I will give you guidelines to go by that have worked for my business; recount actual client scenarios and how I handled them; and point out industry norms that you may want to follow.
These are all hard-earned, first-hand lessons that can give you tools to handle different scenarios as they pop up.
Here's to your freelance success.
Sincerely,
Yuwanda
P.S.: Course Tip. I've been teaching this course since 2009. Many students have told me that they take notes as they go through the material; putting them in some kind of binder for ease of reference. You might want to do the same.
Next Up ...
In this next section, I'll tell you a little about me, my business background and how I got into SEO writing.
This will give you more insight into how I've been able to help hundreds of aspiring freelance writers (again, just like you) start successful careers over the years.
Complete and Continue