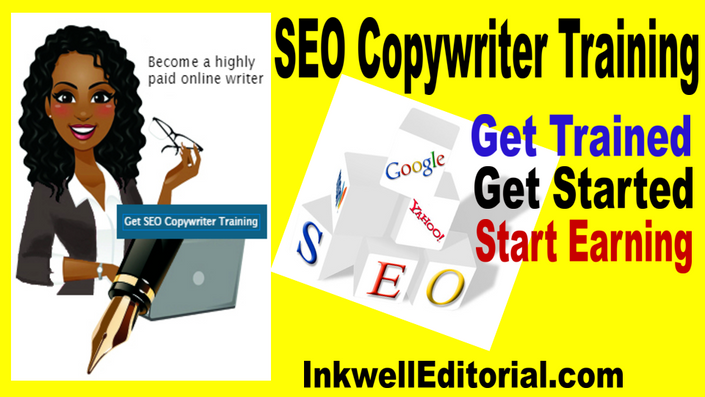 SEO Copywriter Training
Everything you need to know about how to write SEO content and start an online writing career.
This course is currently closed for enrollment. Please click here for the next enrollment period.
Work from Home, or Any Place Else You Please!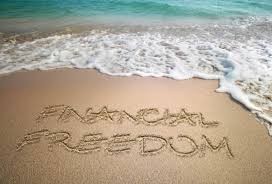 Learning this in-demand skill can put you on the road to financial freedom. This course will teach you everything you need to know about how to write web (SEO) content -- and start landing jobs.
The class is taught by long-time freelancer Yuwanda Black of InkwellEditorial.com. Yuwanda started writing SEO content in 2007. In 2008, she founded and still manages the full-service online writing company, New Media Words.
Yuwanda's American, but lives and works part-time from the Caribbean (Jamaica). Learn more about her in the "Your Instructor" section below.
WHAT YOU WILL LEARN THIS IN-DEPTH SEO COPYWRITING COURSE
The SEO copywriting course covers every element of how to write effectively for the web. Also detailed is how to set up a full-fledged, online freelance writing business -- from the ground up. Specifically, you'll learn:
How to write SEO copy (everything from long-tail keywords, to how to conduct keyword research, to what is themed content and how to write it is covered);

SEO tools every copywriter should use/be aware of;

How to find your niche as an SEO writer;

How to get versed in the language of SEO so you can comfortably and knowledgeably talk with clients;

Which services to offer as an SEO writer (and when to expand those offerings).

How to create and implement a marketing plan;

How to price your SEO writing services;

Which SEO services are the most lucrative;

How to invoice clients (and the most effective invoicing system);

How to get paid quickly;

What to put on your SEO writing website;

Which social media services to incorporate in your SEO writing business;

How to upsell clients on specific services, eg, press releases, ebooks, social media consulting, etc.;

SEO practices to stay away from;

The most commonly asked questions from clients about writing SEO content (and how to answer them);

Actual client case studies: I walk you through real scenarios with various clients and how I handled them (from marketing issues, to billing, to pricing, to getting paid);

And So Much More!
You won't find more complete, hands-on, SEO copywriter training anywhere. See the full course syllabus below.
P.S.: Free SEO Copywriting Training
If you haven't already, enroll in the free SEO writing class to learn what to expect in the full version of the class.

P.P.S.: Limited Time to Enroll

Courses are only open a few times a year for a few days at a time. Get enrollment times and answers to frequently asked questions here.
Here's hoping to see you in class.
Yuwanda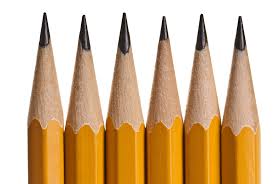 WHAT STUDENTS SAY ABOUT THIS COURSE
"The SEO Copywriter Training Course is phenomenal! I highly recommend it. I have wanted to pursue freelance writing for a while now, but I wasn't sure which niche to focus on. I stumbled across this website [InkwellEditorial.com] and after reading all of the informative posts I decided to sign up for the SEO Copywriter training. The training itself was very easy to read and follow. The style of writing kept my attention throughout the course. ... the feedback I received on both my writing and marketing plan was priceless. On top of all of that Yuwanda is very quick about responding to any questions I have. I now feel confident that I have the tools to set up my SEO Copywriting business and be successful at it."~C. Norman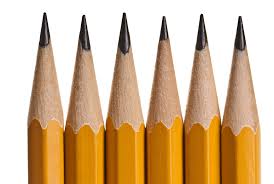 Highly recommended! Yuwanda made it easy to understand SEO and how to apply it to my articles. She also gave me feedback on what I'd written which helped me understand it even more!~Jackie Silerio Parra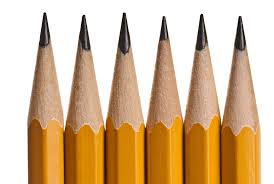 "THANK YOU SO MUCH FOR THIS COURSE AND YOUR BLOG. I really enjoy this work. … I finally feel like I'm tapping into something fresh, exciting and new and not just another hustle to pay the bills. [And] Thanks for being so THOROUGH [in your feedback of my course work]! It is very helpful (especially regarding niches and rates)! . . . Your class was worth every penny!"~Tonya Stewart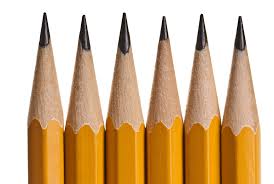 "I did a bit of research prior to purchasing your course. The reason I chose it was your great way of communicating your thought process and the directions you chose when arriving at a solution. It is obvious you are a very smart and sharp lady and I feel lucky to have landed on the link that drove me to choose your course."~Rashad Johnson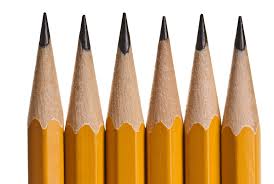 "The fact that you review my work is what had me sold on your course. That and how impressed I am with the ebooks that I've bought from you. It's not fluff, it's useable information. I know I can do this, but I definitely need some guidance. I'm so looking forward to getting my SEO writing plans off the ground. Thanks for the great deal!"~Mary Hannick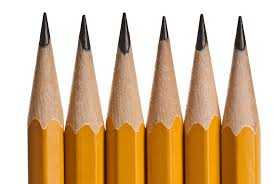 "I wanted to take this course so that I could write my own articles and blogs to share on SM for my small proofreading/general transcription business. I'm really happy I took your course because I feel like I know what to do now to increase organic traffic to my site. Maybe if this goes well, I'll take up freelance writing instead. There's more room to grow. Thanks for sharing your expertise!"~Jess Beatty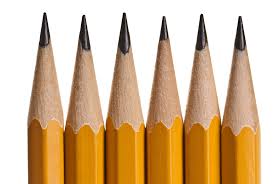 "The course was fantastic!! …. Really enjoyed it and I'll be refering [sic] back to the material frequently."~Stephen Machowski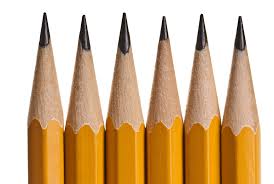 "Yuwanda, thank you so much for taking time out of your busy schedule to do stuff like this [review writing sample]. It means a lot to me and I bet to everyone else. To be honest, I didn't expect you be that detailed. That's awesome. I will read this report over and over and continue to work on my copy. Thanks again!"~Hector Velez
Your Instructor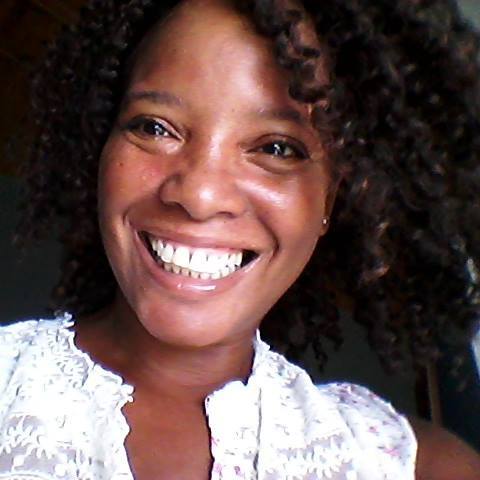 Yuwanda Black is the publisher of InkwellEditorial.com, a blog devoted to teaching others how to make money writing -- for themselves as self-publishers, course developers, bloggers or affiliate marketers; or for clients as a freelance writer.
She has written four books on SEO content writing, and self-published almost 100 more (fiction and non-fiction) in/on/about freelance writing, internet marketing, small business ownership and romance.
Ms. Black is also a traditionally published author. Her book, The Ultimate Freelancer's Guidebook: Learn How to Land the Best Jobs, Build Your Brand, and Be Your Own Boss (Adams Media, a division of Simon & Schuster), can be found online at major outlets like Amazon and Barnes & Noble, in addition to bookstores.
Yuwanda has also developed numerous successful, online courses. She has been freelancing since 1993, and has made her living completely online since 2007. One of her joys is teaching others how to enjoy this same kind of career freedom.
Yuwanda is American, but lives internationally part of the year (in Jamaica). Photo: The indescribable beauty of Jamaica.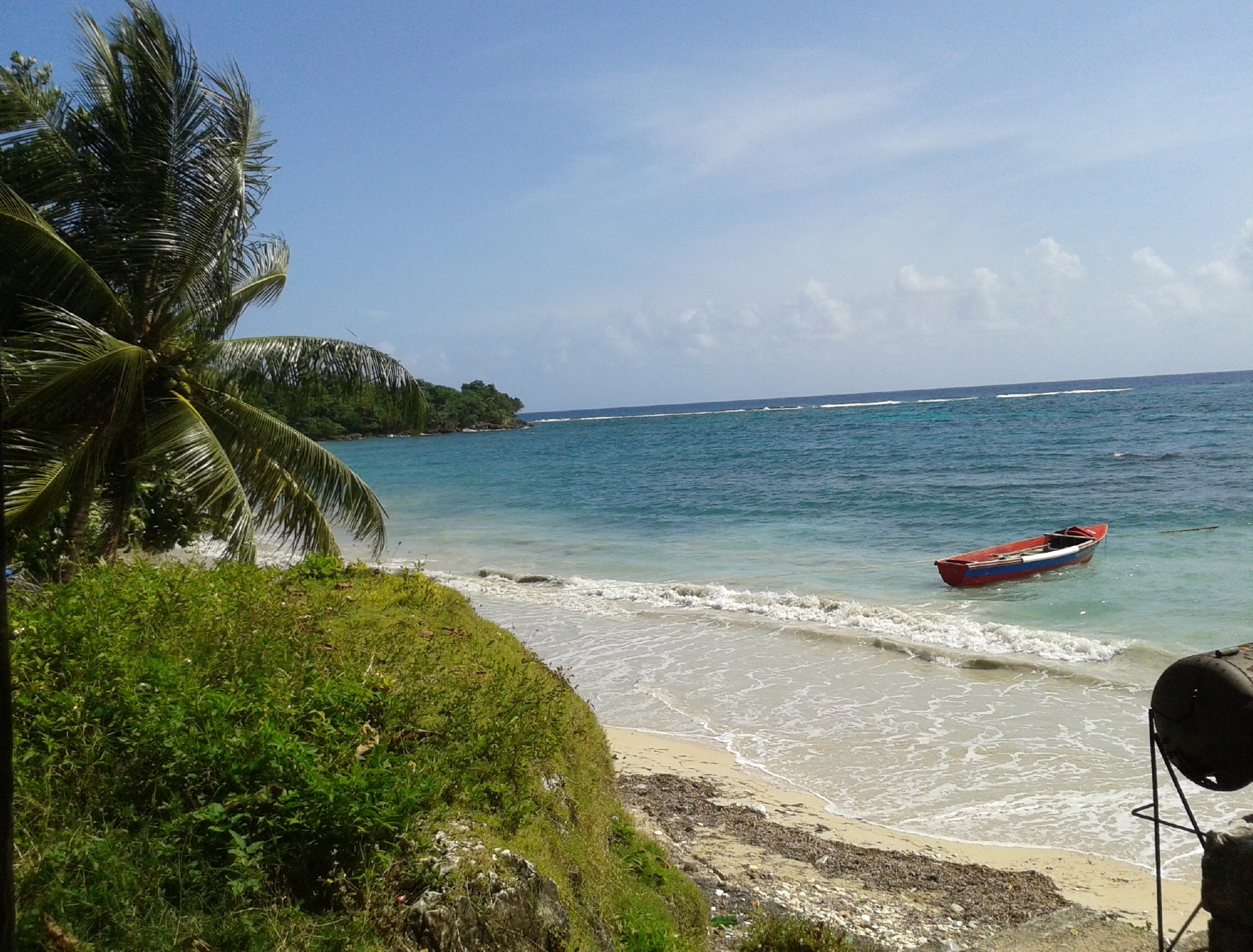 Frequently Asked Questions
When does the course start and finish?
The course starts the minute you enroll and it is a completely self-paced curriculum. You decide when you start and when you finish.
How long do I have access to the course?
How does lifetime access sound? After enrolling, you have unlimited access to this course for as long as you like - across any and all devices you own. Tip: If you have any hesitation at all about enrolling in this course, please enroll in the free version first. It will answer all questions you have about what to expect in the course, and what it's like to be a freelance SEO writer.
What if I am unhappy with the course? Do you offer a refund?
I am happy to offer a full refund for the course if: (i) all lessons and exercises in the course are completed, (ii) lessons/exercises/writing samples are sent to me for feedback (which is part of the course offering), and (iii) you can show proof of consistently marketing for work and not landing at least one writing gig within 90 days of completing the course. I strongly suggest enrolling in the free SEO writing course first. It's at SeoCopywritingClass.com. This 7-day email course will answer most, if not all, of the questions you may have about starting this kind of freelance writing career. And, if you have additional questions, you can always reach me at info-at-InkwellEditorial.com.
Do you have an affiliate program? I want to promote this course.
Yes, we do! See the "Become an Affiliate" module of this course for full details.
ONE OF THE HOTTEST, LOW-COST, HIGH-PAYING HOME-BUSINESSES TO START
Web writing is one of the hottest, easiest-to-start, high-paying freelance jobs around. And if you have a computer/laptop and an internet connection, you can get started right away.
Thanks to the growth of content marketing, the need for qualified professionals who understand how to write for the web is increasing rapidly. If you understand how to write search engine-optimized (SEO) content, you can earn as much or as little as you want -- and work from wherever you want -- as long as you have an internet connection.

I've been doing it for years; right now, from the Caribbean (Jamaica). When I first started, I got so busy within the first couple of months that I had to hire help. I haven't looked back since. Since then, I've gone on to start a full-fledged, online writing company and help many others start this type of high-paying, online writing career.
You can do it too! Get trained and get started today.

Hope to see you "in class." :)
Yuwanda



This course is closed for enrollment.