LEARN, THEN EARN

Kiss a traditional job goodbye -- forever!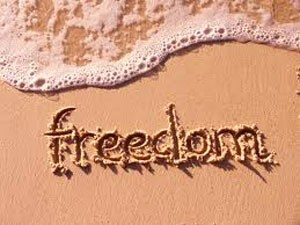 This bundled course offering will help you do just that -- quicker than Batman can summon Robin. ... Well perhaps not quite that quick; but sooner than you could without this knowledge.
This is a mastermind combination that gives you a definitive roadmap to starting a successful online writing career.
You'll learn how to write SEO content, and immediately put that knowledge to use to effectively market for freelance writing jobs on (and off) Upwork.

YOUR INSTRUCTORS
The "how to start landing jobs via Upwork" portion is taught by Laura Pennington from SixFigureWritingSecrets.com. Laura successfully leveraged Upwork to become a six-figure freelance writer in less than 18 months. She can help you chart the same path.

The "how to write SEO content" portion is taught by long-time freelancer Yuwanda Black of InkwellEditorial.com. Yuwanda started writing SEO content in 2007. In 2008, she founded and still manages the full-service online writing company, New Media Words. Learn more below.
WHAT YOU WILL LEARN THIS IN-DEPTH SEO COPYWRITING COURSE
Note: You can learn more about Laura and what's covered in the Upwork portion here.
The SEO writing course covers every element of how to write effectively for the web. Also detailed is how to set up a full-fledged, online freelance writing business -- from the ground up. Specifically, you'll learn:
How to write SEO copy (everything from long-tail keywords, to how to conduct keyword research, to what is themed content and how to write it is covered);

Writing sample review;

SEO tools every copywriter should use/be aware of;

How to find your niche as an SEO writer;

How to get versed in the language of SEO so you can comfortably and knowledgeably talk with clients;

Which services to offer as an SEO writer (and when to expand those offerings).

A REVIEW of your services/marketing plan;

How to price your SEO writing services;

Which SEO services are the most lucrative;

How to invoice clients (and the most effective invoicing system);

How to get paid quickly;

What to put on your SEO writing website;

Which social media services to incorporate in your SEO writing business;

How to upsell clients on specific services, eg, press releases, ebooks, social media consulting, etc.;

SEO practices to stay away from;

The most commonly asked questions from clients about writing SEO content (and how to answer them);

Actual client case studies: I walk you through real scenarios with various clients and how I handled them (from marketing issues, to billing, to pricing, to getting paid);

And So Much More!
You won't find more complete, hands-on, SEO copywriter training anywhere. See the full course syllabus below.
P.S.: Enrollment for this course closed on May 31, 2018, for the reasons discussed here. The next enrollment period will be sometime in September or October. Note: If you're currently enrolled, don't worry, the course is not closed for you. You ALWAYS have access to the material, and to the private Facebook group.
P.P.S.: How to Prepare for the Next Enrollment Period
I strongly advise enrolling in the free SEO writing course. It'll give you all the insight you need to determine if this is the right freelance career for you. Then, start saving and/or line up financing (if that's an issue for you).
FYI, I have used and highly recommend PayPal Credit, for all the reasons discussed in this post.

I hope to see you in class later this year.

All the best,
Yuwanda

P.P.P.S.: I'm spending my summer writing romance. If this form of making money as a writer appeals to you, check out the free romance writing class for some detailed insight.