Here's What's Covered in The Full (Paid) Version of This Course
FULL COURSE SYLLABUS
Following is what's included in the full, paid version of this course.
MODULE I: INTRODUCTION
What You Should Know before You Start Writing Romance
MODULE II: THE ROMANCE WRITING PROCESS
A. How to Select a Romance Genre
B. How to Plot Your Romance Novel
C. How to Write Romance Dialogue
D. How to Create Characters Readers Will Be Passionate About
E. How to Suck Readers In from the First Page
F. How to Create Tension Between Your Characters
G. How to Create an Ending that Leaves Readers Wanting More
H. How to Create an Ending that Leaves Readers Wanting More
I. A Quick & Easy Way to Write a Blurb for Your Romance Novel
J. The Easiest Way to Write Your First Romance Novel
MODULE III: DISTRIBUTION -- WHERE TO PUBLISH & WHY
A. Self-Publishing Costs: How Much Should You Spend
B. Popular Outlets & Where I Distribute My Books
C. What You Should Know about Audio Books
D. Publishing Outlets to be Leery Of
MODULE IV: GETTING YOUR ROMANCE NOVEL READY TO PUBLISH
A. The Proofreading & Editing Process: What You Need to Know
B. About Creating Your Romance Novel Cover
C. Formatting & Uploading Your Romance Novel
MODULE V: EBOOK MARKETING
A. A Surefire Way to Sell More Books
B. Your Best Marketing Tool as a Romance Author
C. How to Price Your Romance Novels to Sell
D. About Pricing Your Novel to Sell On Outlets Besides Amazon
E. Amazon's KDP Select Program: The Pros & Cons for Authors
F. 10 Effective Book Marketing Strategies I've Used
G. Your Author Website: What to Put On It
H. How Much Time to Spend on Marketing: A Formula That Works
MODULE VI: HOW TO TURN YOUR ROMANCE WRITING CAREER INTO A BUSINESS
A. The 3 Biggest Mistakes I Made as a Self-Published Romance Author
B. How to Get an Editorial Team in Place
C. How to Form Your Own Publishing Company
D. Reaching Out to Traditional Publishers: Should You & What to Expect If You Do
MODULE VII: WORKSHEETS & TEMPLATES
The Ebook That Inspired This Course
In 2014, I wrote a very comprehensive ebook on how to make money writing romance, which is when I started getting lots of questions about this form of writing. I updated it in 2017. It contains 20 months of sales numbers, and a lot of other specifics about making money writing romance.

As I clearly state in that ebook, it is not about how to "write" romance; but how to "make money" writing romance.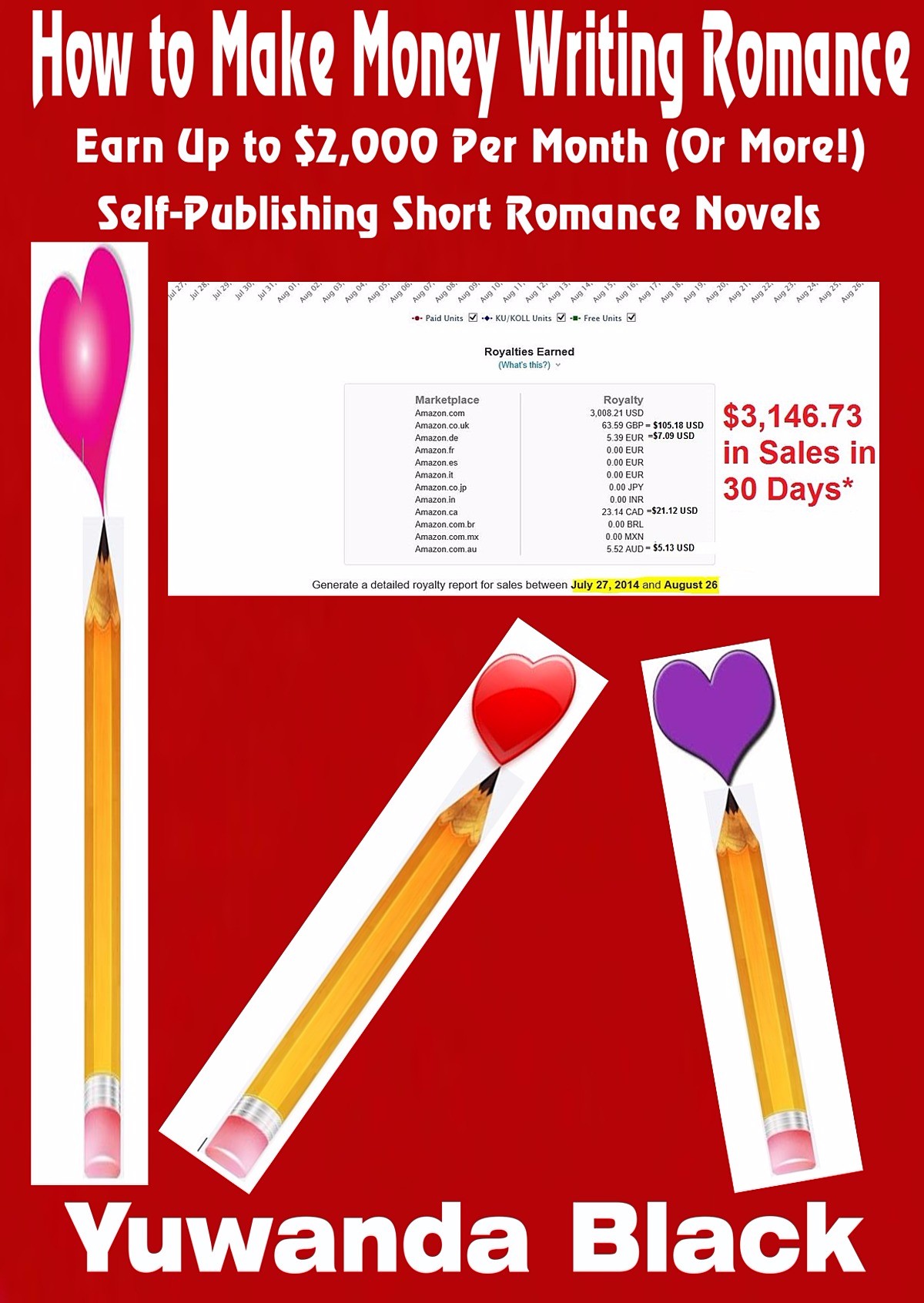 The core of this ecourse is about "how to write" romance, along with so much other stuff I didn't touch on – or touched on briefly – in the ebook, eg:

Forming your own publishing company;


Hiring others write for you; and



Turning your romance writing into a full-time career, to name some.
As soon as you subscribe, you'll receive Lesson #1, which will alleviate any fears you have about whether or not you can be successful as a romance author. You can, and I'll explain exactly how I know this. This way, you can put that fear to rest and get excited about starting your romance writing career. … Now, for a special deal.
P.S.: Lifetime Access

All of Inkwell Editorial's courses here on Teachable come with lifetime access. This means you will always have the most up-to-date version of all courses you pay for – without doing anything. So even if you're not ready to embark on a romance writing career right now, you can enroll now start when you're ready.
Note: Price of course can change at any time.
How to Pay with PayPal Using a Credit or Debit Card WITHOUT Getting a PayPal Account

You can use a credit card or debit card to via PayPal without creating a PayPal account. Following is how.
If a merchant (me/Inkwell Editorial) has PayPal listed as their payment option, you will automatically be directed to PayPal's site. It will prompt you to log into "your" PayPal account. But if you don't have one, look for wording akin to what's listed in the graphic here, ie: Pay with Debit or Credit Card.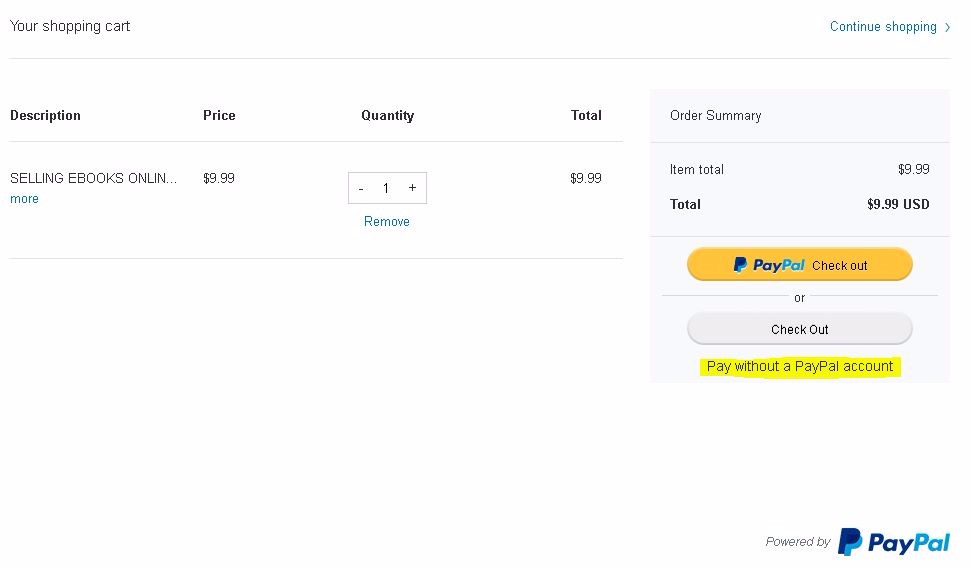 Click on the highlighted link. Then, you'll see a form that asks for your credit/debit card info. Depending on your country, you may asked a combination of some/all of the following info:

Name

Address

Phone

Email

Country

Once you complete this form, click on the "Pay Now" link, which you'll see at the bottom of the form.
ENROLL ME NOW
To start receiving the lessons in this free ecourse, subscribe here. You'll be able to access all lessons right away.
Ready to Embark on This Exciting Journey?
Making a living writing romance is possible for anyone who can read and write; who enjoys reading and writing in this genre; who's willing to learn; and who has a computer and an internet connection. That's really all it takes – and hard work, of course.
I look forward to interacting with you in class.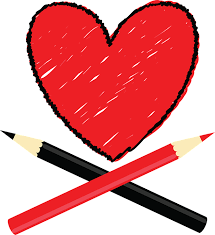 Here's to your romance writing success!

Yuwanda
P.P.S.: Get 3 free romance novellas when you subscribe to my romance writing newsletter.