What's It Like to Write Romance for a Living
WELCOME TO INKWELL EDITORIAL'S "HOW TO MAKE MONEY WRITING ROMANCE" ECOURSE
Thank you for enrolling. I hope you're excited about this fun way to make money writing online -- which will be completely in your control. Some days, I actually have to pinch myself that my publishing career is truly ... all mine! Yours will be too.

If you haven't already, ENROLL NOW (click to start receiving lessons).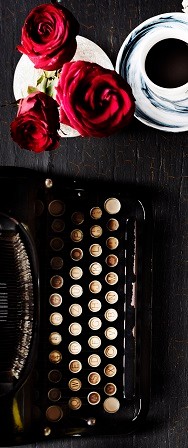 YOUR EARNING POWER

You will be able to earn as much or as little as you want – from anywhere you want – as long as you have a laptop and an internet connection.

LESSONS COMING
A new lesson will be emailed to you every day for the next 5 days. All you have to do is open and read. No need to log in here or any place else. Just open your email and the day's lesson will be there. How easy is that?
GOT QUESTIONS?
If you have questions along the way, feel free to ask them in the comments section below for me to answer. I love getting feedback from students. It helps me continually improve the course, which benefits you as well.
LIFETIME ACCESS
Remember, all of Inkwell Editorial's courses on Teachable come with lifetime access. This means you will always have the most up-to-date version of all courses you pay for – without doing anything.
So even if you're not ready to embark on a romance writing career right now, you can enroll now and start when you're ready.
P.P.S.: HERE ARE ALL OF INKWELL EDITORIAL'S COURSES
SEO Copywriter Training: Make Money Writing SEO Content
How to Make Money Writing & Developing Ecourses
P.P.P.S.: WHAT'S IT LIKE TO WRITE ROMANCE FOR A LIVING?
This ebook details my journey – including 20 months of actual sales numbers, and a host of other first-hand information any aspiring romance author should know.
Here's to your romance writing success.